Perch Mr. Dracula on your porch steps to greet visitors to your eerie abode. Carve the classic blood-sucking villain on to your Halloween pumpkin this year.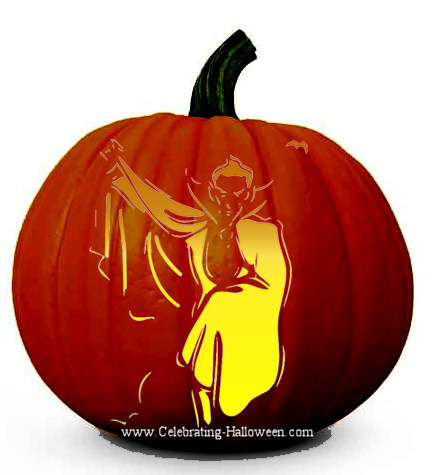 Click on the image below to download a full-size image of this pattern. Enlarge or make as small as needed.
Download Halloween Vampire/Dracula Stencil.