Back in the old days, Halloween used to be all about dressing up as something scary and monstrous. Nowadays, costume choices pretty much run the gamut. One of the most popular sources of costume characters is popular movies and feature films. Here is our Top 10 movie list containing some of the more exciting character options out there for 2013!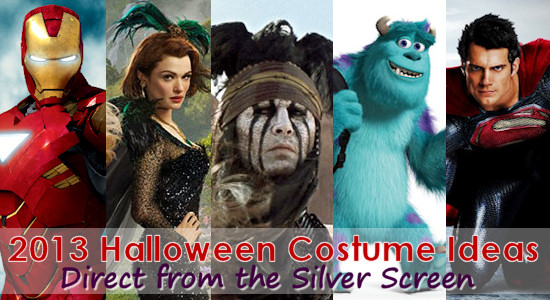 Iron Man 3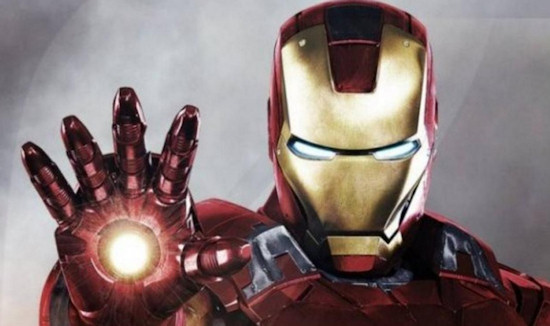 When it comes to Iron Man, the question has always been, "Does the suit make the man?" Or, "Does the man make the suit?" In this latest chapter of the Iron Man saga, Tony Stark is back fighting against a very evil enemy that has no apparent limits when it comes to creating terror. Additionally, the Iron Man suit featured in this film is by far the most epic of Iron Man suits yet; even dressing up in the costume spells powerful, ironclad F-U-N.
The Great Gatsby

Oh the glitz, glamour and decadence of the Roaring Twenties! The Great Gatsby effectively captured the essence of a truly unique time period, and put it for audiences right onto the silver screen. The Great Gatsby shows a place in history where lavish parties and overindulgence reigned supreme. Dressing up in an over-the-top, extravagant period costume for your next Halloween party could either be the bee's knees or the cat's meow-that's for you to decide. This is the year to get all dolled up and put on the Ritz, baby–Gatsby style!
Man of Steel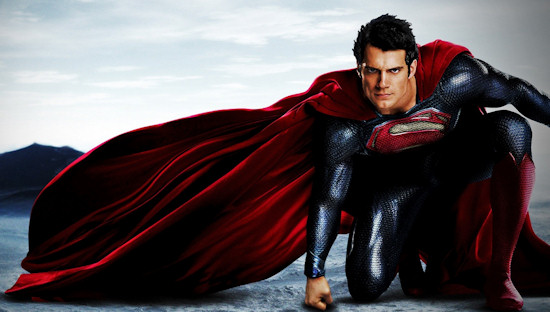 We all love our superheroes and if "The Man of Steel" is any indication, we all might have a special affection for this lionized last son of Krypton. With the credos of Christopher Nolan behind this film and a truly outstanding comic-book style storyline to boot, you can safely add this film to one of the most-favored of 2013 with the end result being that come Halloween, it's not a bird, it's not a plane…it's Superman!
Monsters University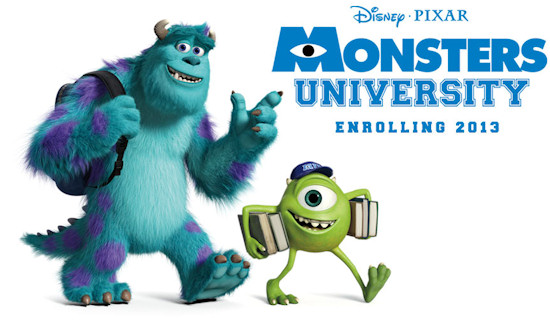 We all fell in love with James P. Sullivan and Mike Wazowski back in 2001 in Monsters, Inc. Sully and Mike are now back, thrilling a whole new generation of kids (and their parents) with their trying-so-hard-to-be scary shenanigans. A perfect pair of characters to adopt as very your own for Halloween, these crazy costumes are whimsical, bright and silly, just like the characters that go with them!
World War Z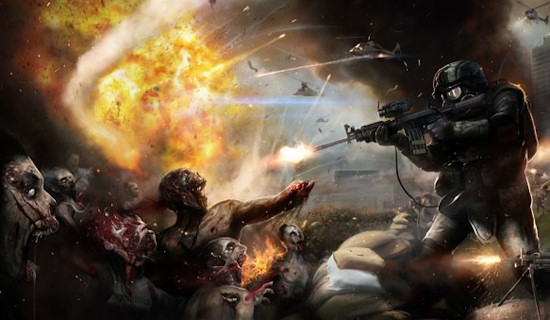 With the Walking Dead being one of the most popular cable television series' of all time, it's not really that surprising that we can't seem to get enough of rotting, festering and shuffling zombies. Toss a little Brad Pitt into the mix with his new groovy hair and a never say die attitude, and you have the perfect mix for an action packed horror thriller. Because of this film, come Halloween season, you better believe it's going to be one giant hissing zombie-fest.
The Lone Ranger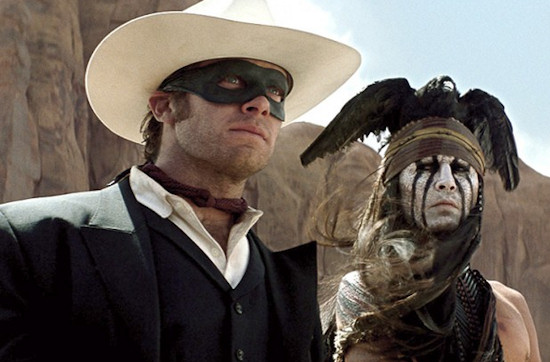 What do you get when you combine a classic sentimental favorite television show with the most amazing character actor ever–i.e. Johnny Depp? Obviously it's a sure-fire recipe for success! Johnny's uber-cool rendition of of Tonto is not only going to add a lot of fun and natural charisma to the Lone Ranger's beloved sidekick, but we think this modern Tonto look has a heckuva lot of potential for being a really cool Halloween costume. You heard it here first, Kemosabe.
Oz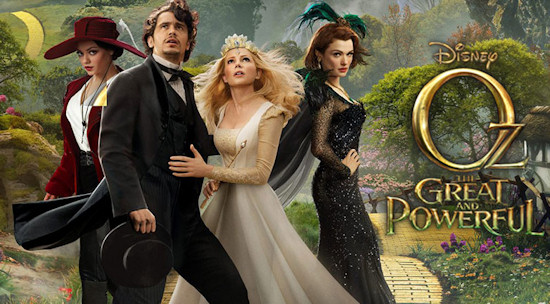 The Great and Powerful: Whether you like the characters found in this pretty fantastic prequel or if you prefer the allure of the classic "Wizard of Oz" tale, there is one thing that goes without saying. Oz, and anything associated with it, is what costume fans would classify as a bonafide goldmine when it comes to cool characters. With a vast array of unique, recognizable and truly classic Oz inspired looks, expect this Halloween to be simply filled to the brim with lots of ooohs and plenty of OZ.
G.I. Joe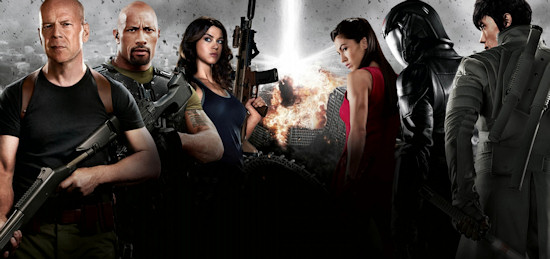 Retaliation: In this latest G.I. Joe tale, the Joe's are combating with their notorious mortal enemy as well as nemesis, Cobra. A not only wide-reaching but also very eclectic bunch of exciting costume characters has arisen from this Marvel comic book classic story. Including the exciting covert mission specialist Snake Eyes, Roadblock the heavy artillery specialist, Scarlett (don't let her name fool you cause she will whoop you), and Jinx, the protégé of Snake Eyes, the Joe's have a ton of character options when it comes to fun and exciting combat style costumes with a very unique twist.
Star Trek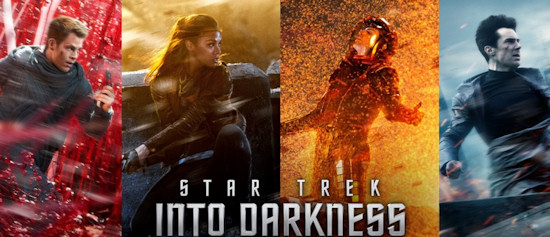 Into the Darkness: The classic characters of Star Trek are back gallivanting around space on the Starship Enterprise as they fight against another form of massive intergalactic evil. These Star Trek characters (Kirk, Spock, Scotty, Bones, Khan and many more) have stood the test of time for a reason and will be very popular characters to recreate for Halloween as you go where no costumed reveler has ever gone before. Besides, carrying around that plastic Phaser gun looks pretty dang awesome.
The Wolverine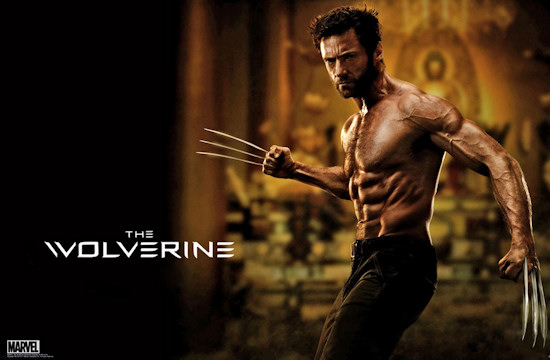 The X-Men saga continues with the sixth installment in the series entitled "The Wolverine." The Wolverine, a popular comic book character favorite, is a weirdly mutated being with strong animalistic senses. Not only does the Wolverine possess superhuman strength, but he also has the amazing capacity to heal himself from any injury at a very rapid, nearly instantaneous speed. This latest chapter in the Wolverine saga will rekindle Wolverine love enough to inspire Wolverine wannabes everywhere to dress up as him this Halloween. Decking out in full Wolverine gear, starting from those big ol' muttonchops to those long and creepy claws should be pretty darn marvelous.